The MAC Mission
The MAC is a nonprofit organization that stands as a Dallas advocate for creative freedom offering the opportunity for experimentation and presentation of art in all disciplines. It supports the emerging and established artist's role in society by providing a forum for critical dialogue with their audiences. This relationship is cultivated through education and innovative programming.
The MAC History
The McKinney Avenue Contemporary (The MAC) opened in October of 1994 as the first venue in North Texas where contemporary art in all disciplines could be explored under one roof. With exhibitions from regional, national, and international contemporary artists, The MAC's intimate and flexible space presents art on a human scale. All visual art exhibitions, lectures and literary readings are free and open to the public. Performances are offered at a small admission fee. The MAC strives to make the challenging world of contemporary art relevant and accessible to new and continuing audiences. Since it's opening, The MAC has set an extraordinary record of presenting over thirteen hundred artists in the galleries, including our annual membership exhibition, with monthly seminars by artists and art professionals. In 2012, The MAC welcomed more than 14,000 visitors to the gallery making it the home of some of the most inspiring, challenging and riveting art in Dallas and North Texas.
The MAC has received local recognition through "Best of" and "Top Ten" awards from the Dallas Observer, the Dallas Morning News, and D-Magazine. Among some of the most internationally acclaimed contemporary artists that have exhibited their works at The MAC are James Drake, Mary Beth Edelson and Kara Walker.
The MAC is a member of the Dallas Art Dealers Association, Cedars Neighborhood Association and Luxury Marketing Council.
The New MAC Complex in the Cedars

After 20 years in the Uptown neighborhood of Dallas, The MAC is moving to our new location in the Cedars neighborhood, south of downtown Dallas. Located at 1601 South Ervay Street, the new MAC complex will house The MAC galleries, performance spaces and new media theater, commercial galleries and host other arts organizations.
Renovation has begun for our exciting new home. We will reopen in 2016.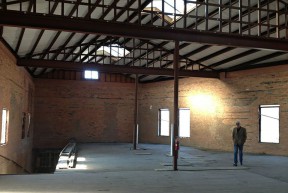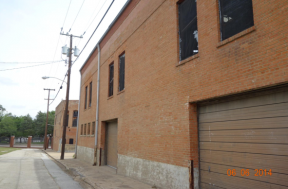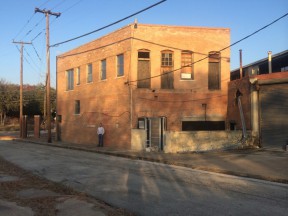 Programming Partners
In a constant effort to be a vital part of the Dallas art community and to offer quality programming to our audiences, The MAC partners with critically acclaimed organizations and galleries including: Kitchen Dog Theater, Deborah Colton Gallery, Ro2 Art, MFAH Core Residency Program, The Writer's Garret, Valley House Gallery, M.A.P. (Making Art with Purpose), Oral Fixation-Seasons one and two, 2012 Dallas International Film Festival, CASETA, and WordSpace. Kitchen Dog Theater has been the recipient of numerous awards including the 1998 Rabin Award for best director and best production. The Writer's Garret was ranked by the Literature Sub-granting Panel for the Texas Commission on the Arts as the #1 Literary Project in the State.
The MAC is a nonprofit 501(c)(3) tax-exempt corporation.