Finding Our Way, made visible through a camera lens
by Mary Margaret Hansen & Patsy Cravens
March 21- May 10, 2020
Opening reception Saturday, March 21, 6-9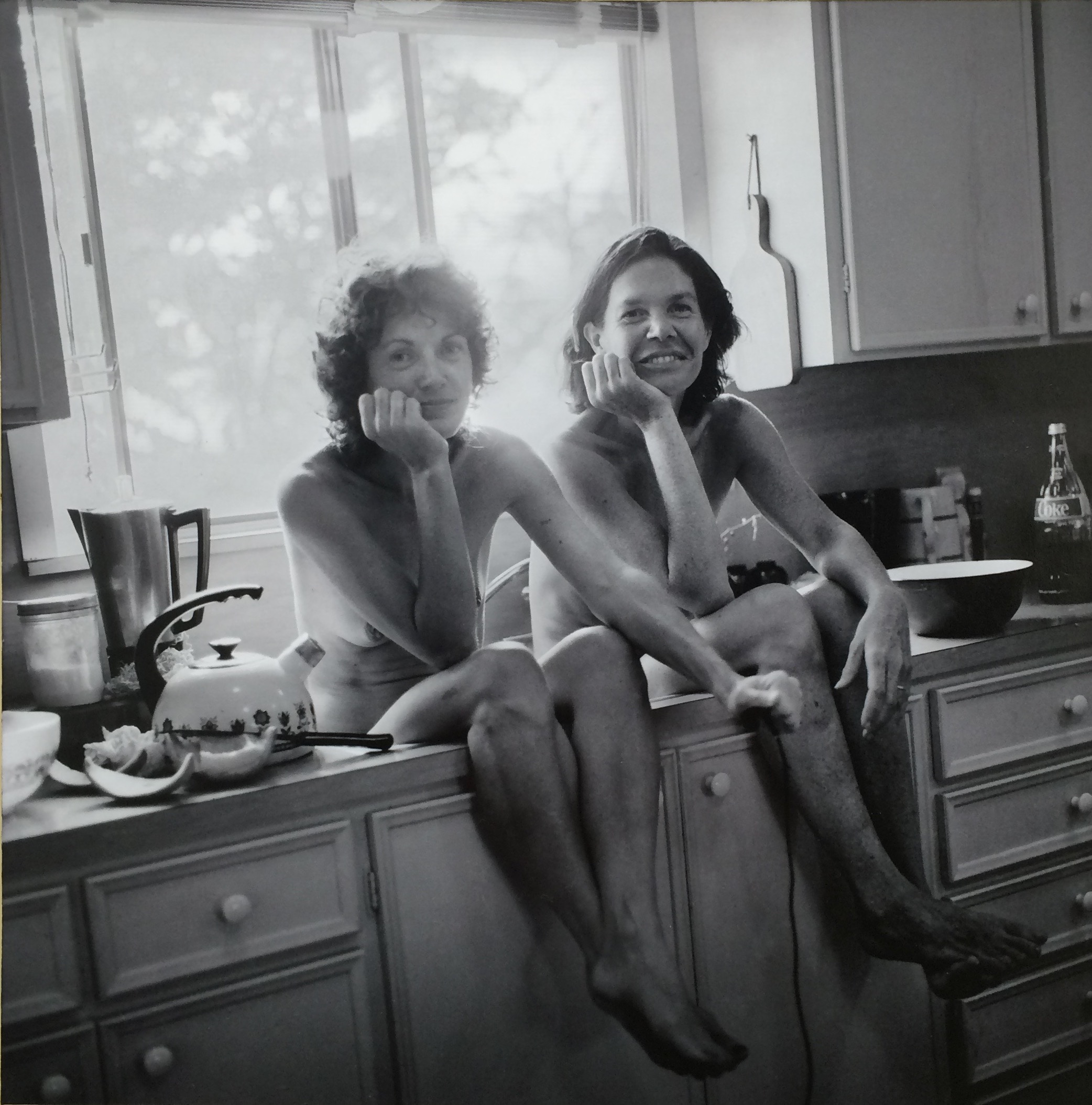 The thing was
to break free.
Even as we remained dutiful.
The thing was
with camera in hand
we were already free.
-Mary Margaret Hansen
Through photographs, letters, personal prose, and historical objects, Finding Our Way documents the personal journeys of two women in the early 1980s during the cultural upheavals generated by the second wave of feminism.
Mary Margaret Hansen and Patsy Cravens used their cameras for self-expression, examining their place within their families and society. They captured compelling images of one another in domestic settings and against the rugged backdrop of Cravens's family farm near Weimar, Texas. Paired with personal reflections and letters, the images and texts provide a first-hand account of women's roles in recent history.
One day my father said, "I want you to come downtown with me to see a judge and get your disabilities removed."
"I didn't know I was disabled," I said.
He explained that women in Texas could not sign a contract, buy a house, or get a credit card without their husband or father. My father gave me legal freedom.
-Patsy Cravens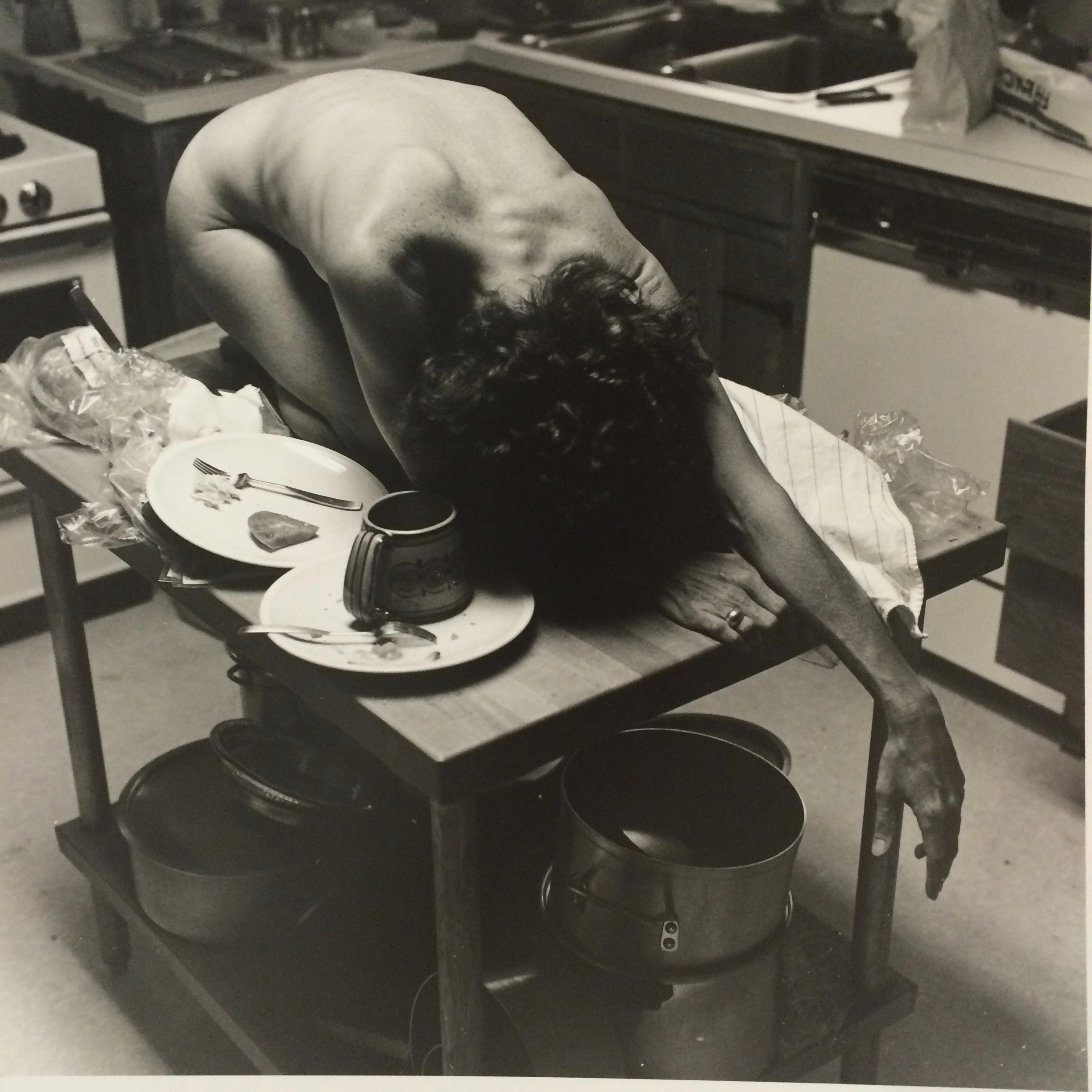 The exhibition marks 48 years since the Texas Legislature ratified the Equal RightsAmendment on March 30, 1972, "granting women and men equal legal rights." However, the constitutional amendment faces an unsure future since falling short of required approval of three-fourths of state legislatures before its 1982 deadline specified by congress.
Finding Our Way was previously included in FotoFest & Houston Center for Photography's Talent in Texas: New Photographic Work by Texas Artists curated by Catherine Anspon in 2015.
---
Mi'kmaw's foolish notions of suffrage, a film by Tahila C. Mintz and flag by Mintz, as part of Make Art with Purpose's 19th Amendment festival, MAP2020: The Further We Roll, The More We Gain
March 21- May 10, 2020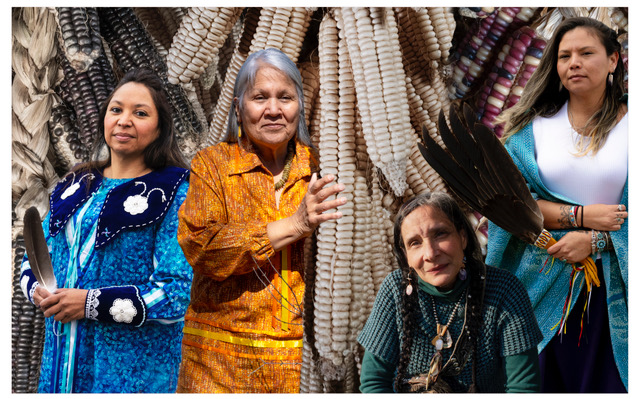 Also on view, Mi'kmaw's foolish notions of suffrage by Tahila C. Mintz is exhibited in The MAC's new media gallery concurrently with Finding Our Way. In the short film, Jane Meader, Elder, BACS and MEd, discusses the Mi'kmaw creation story and how this relates to the venerated place of women in their culture. The empowering story provides different ways of understanding gender roles.
Jamut is the Yaqui word for Woman. In our language the reverence of honor, power, beauty and fortitude are inherent. When this word is translated into English this essence can be missing.

-Tahila C. Mintz
Mintz also created a flag, Knowledge Carriers, honoring Iroquois Women's Resilience, displayed on the roof of The MAC. This flag was commissioned by Make Art with Purpose as part of its 19th Amendment festival, MAP2020: The Further We Roll, The More We Gain. The MAP festival commemorates the 100th anniversary of the 19th Amendment and takes place at institutions and sites across Dallas-Fort Worth, March 8 through April 30, 2020.