The MAC's 2013 Annual Membership Show
Opening Reception Saturday, July 27 | 6-8pm
on view through August 31
Artwork Pick Up: September 4-7; 11am-6pm
With works by these fabulous MAC artists and patrons:
Paul Abbott, Hugh Adams, Olaniyi "Akirash" Akindiya, James Frank Allumbaugh, Karin Michele Anderson, Gio Angeles, Amy Anthony, Josh Banks, Sal Barron, Sibylle Bauer, Larry Beckford, John Ashley Bellamy, Susan Bishop, Rebecca Reagan Boatman, Elizabeth Bogard, Arthur Bollon, Jim Bowman, Chris Bramel, McKinney Brenda, Lori Brennan, Maria Brereton, Geraldine Brettman, Eunice Bridges, Jim Brightwell, Nancy Brightwell, Fannie Brito, Laura Lee BrottMaureen Brouillette, Pearce Burstyn, James Buss, Larry Carey, Alyssa Chi, Roy Cirigliana, James Clingley, Sue Cobb, Alan Cobb, Cameron Cobb, Nancy Cole, Liz Conrad, Carol Cook, Michael Courtney, Sharon Covington, Paul Covington, Camilla Cowan, Ron Criswell, Carrie Crumbley, Sheila Cunningham, Jennifer Curtiss, Kay Dalton, Eric de Llamas, Ann Derulle, Legend D'Oro, Jan Dreskin-Haig, David Dreyer, Chance Dunlap, Oscar Duran, Kathy Elliott, Peggy Epner, Kayla Escobedo, Andrea Estrada, Chad Evans, Elizabeth Ferran, Meg Fitzpatrick, MarySue Foster, Jerry Freid, David Fremerman, Jan Ayers Friedman, Merry Fuhrer, Chris Bergquist Fulmer, Danna Gann, Danielle Georgiou, Claire Giroux, Corey Godfrey, Matthew Golden, Josh, Goode, Philip Goodman, Cynthia Gray, Rivka (Riki) Greenspan, Gus Gustovich, Kay Hampshire, Eric Hanson, Terry Hays, Chris Henderson, Kenny Hensley, Sara Hill, Antoaneta Hillman, Jon Hoag, Danny Hurley, Jessica Iannuzzi Garcia, Alison Jardine, F. Bradley Jessop, Harlan Johnson, Jacki Johnston, Marilyn Jolly, Brian K. Jones, Jennifer Leigh Jones, P.A. Jones, Susan Caroline Justus, Norman Kary, Aaron Kary, Haley Kattner Allen, Richard Keitlen, Sonali Khatti, Kathy King, B.R. Kline, Kevin Kunseuther, KeLaine Kvale, Walter Lamb, Doug Landrith, Bonny Leibowitz, Alisa Levy, Cynthia Lewis, Eli Lorenz, Jacki MacLelland, Kelly Madden, William Magee, Ginny Marsh, Elaine Martzen, Jo Mattison, Nerces Mavelian, David McCullough, Mark McGahan, Aralyn McGregor, Ann McIntyre, Rose Marie Mercado, Lisa Miller, Jonathan Millet, Lara Moffat, Ellen Moore, Marsha Oliver Moser, Terry Mueller, Michelle Murillo, David Murillo, Jeanne Neal, Vinh Nguyen, Peter Nowicki, Michael O'Keefe, Misty Oliver-Foster, Michael Osbaldeston, Kevin Page, Jeff Parrott, Jess Peri, Marianne Phelps, Dennis Placke, Laray Polk, Morton Rachofsky, Robin Ragin, Shayema Rahim, Margarette Ratelle, Deborah Rediger, Guy Reynolds, Deborah Rhee, Lynn Richardson, Kathy Robinson-Hays, Geryn Roche, Johanna Roffino-Hulsey, Fernando Rojas, Adam Rowlett, Elizabeth Ryman, Gail Sachson, Cynthia Salzman Mondell, Joel Sampson, Shawn Saumell, H. Schenck, Cynthia Schneidler, Carol V. Scott, Judith Seay, Sharon Shero, Sandya Shetty, Kasey Short, Janan Siam, Alan Siggers, Susan Sitzes, Jerry Skibell, Jane Cornish Smith, Jerry Smith, Marquesa Snarky, Ellen Soderquist, Ellen Soffer, Ernest Sparacin, Sarah Stewart Wright, Lindsey Strehlow, Jeanne Sturdevant, Carol Swenson-Roberts, John Tappenden, Madeline Terry, Marquesa Snarky, Ellen Soderquist, Ellen Soffer, Ernest Sparacin, Sarah Stewart Wright, Lindsey Strehlow, Jeanne Sturdevant, Carol Swenson-Roberts, John Tappenden, Madeleine Terry, Fallyn Thomas, Quy To, Anh Tran, Julia Trinh, Mary Ann Turner, Vet VET, John Voelker, Tiana Wages, Neil Walker, Robin Walker, Simon Waranch, NJ Weaver, Steph Webb, Jamie Pink Weisbrod, Mark White, Bonnie Wilber, Chris Williford, Donna Works, Steve Wright, Jeanne Yanigan, Kathryn Yingling, Gordon Young, Dotty Zamora, James Isaac Zamora
Theme
The 2013 Annual Membership Exhibition theme is Δ (DELTA).
[The capital letter Delta, Δ, is the fourth letter of the Greek alphabet. The symbol is commonly used in subjects of science and mathematics, often to describe change. The triangle, the strongest of shapes, can also be a source of inspiration]
The opening reception for the artists is generously sponsored by: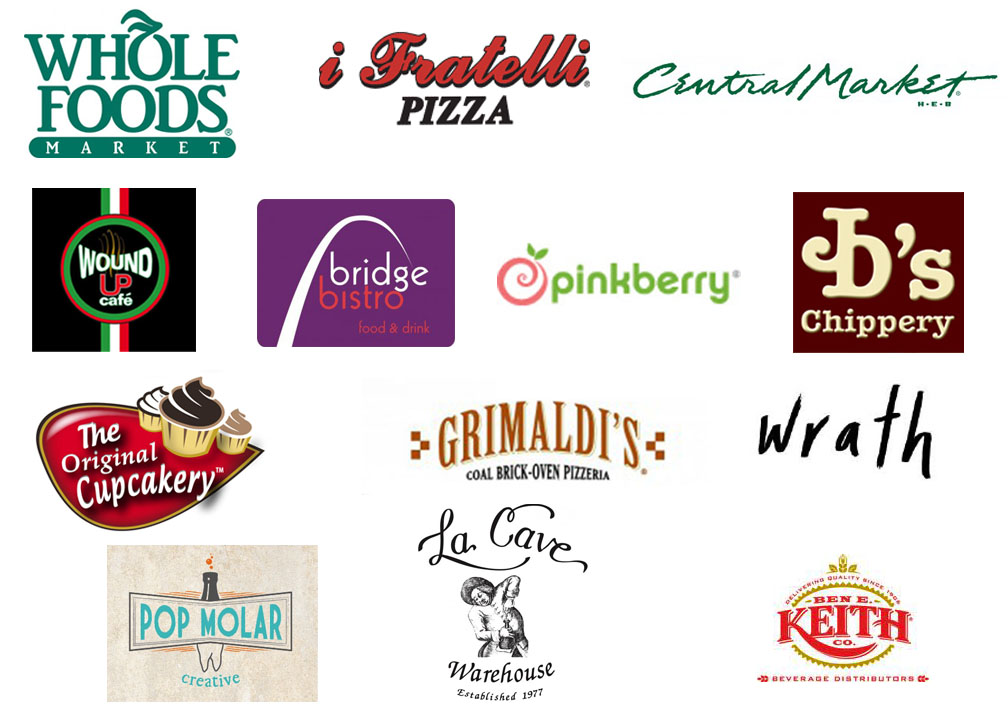 Eligibility
All persons with memberships valid through July 2013 are eligible to submit artwork. Entrants must be or become members of The McKinney Avenue Contemporary at the time of submission. Membership applications and information about membership benefits can be acquired at The MAC – 3120 McKinney Avenue, Dallas, TX 75204 or www.the-mac.org. A One (1) Year Artist / Student Membership is $30.
Member Artist Submissions & Requirements
Each artist can submit only one artwork but could also participate in one collaborative work.
Visual Art
Visual Art (2-D, 3-D and Electronic Media) cannot exceed 2 feet in any dimension and must be ready to install on date of delivery.
Performance Art / Literary Readings
Performance Art and Literary Readings will be presented during the opening reception.
Collaborative Works
Please contact The MAC to obtain the criteria for participation and guidelines for collaborative works.
Submission Criteria
Work that does not comply with these requirements will not be accepted. The MAC will not refund membership fees to those that have not complied with the submission guidelines.
1. All works must be labeled with the following information:
– Artists first and last name
– Title, media and date of work
– Indication of top of image if necessary for visual art
2. Work must have been produced within the 12 months prior to the exhibition.
3. Work must not have been previously shown at The MAC.
4. Dimensions of artwork, including the frame, should not exceed 2′ in any dimension.
5. Work must be ready to hang
6. Include a caption sheet with your name, address and contact information at the top left of the page.
The caption sheet should include:
-Name
-Title
– Date
– Dimensions
– Medium
– Brief captions or explanatory notes of work
– Price if the work is for sale
Drop Off Dates & Deadline
Drop off dates are July 17th, 18th, 19th, 20th, and 23rd from 11am to 8pm. All entries must be received no later than Tuesday, July 23rd at 8:00pm. Please contact The MAC to set up an appointment to drop off your artwork if these dates/times conflict with your schedule. Out of town artists are welcomed to ship their artwork to The MAC before July 23rd. Please include paid return shipment or make alternative arrangements for the return of your artwork.
Notification and Return of Work
The MAC has released times and dates for all works to be collected:
You are responsible for picking up or arranging pick up of your artwork after the membership show.
The dates and times that the MAC will be open for art pick-up are:
Wednesday, Thursday, Friday, Saturday
September 4th – 7th
from 11am to 6pm
Due to limited storage space, if your work remains after September 7th the MAC is not liable for loss or damage to your work.
The MAC requests that artists who sell their work as a result of the show to arrange separately for the delivery of the work to the buyer.
Liability
The MAC is not responsible for the loss or damage of works while in transit or left after the required pick up date. The MAC reserves the right to reproduce images of artwork in the 2013 Membership Exhibition on The MAC website and in any Membership Exhibition advertising or collateral associated with the exhibition.
Submission of work to the exhibit indicates acceptance of conditions stated above.