The MAC PAC's Inaugural Sponsored Exhibition
Opening Reception: Saturday, September  14 | 6 – 8p
The MAC Professionals + Artists Collective (The MAC PAC) is a membership group of The MAC, made up of contemporary art enthusiasts. The MAC PAC Sponsored Exhibition grants its members the opportunity to be active in programming exhibitions in the New Works Space gallery. This crucial component to the identity of The MAC PAC encourages engagement in contemporary art and its presentation.
We invite you to join us for the inaugural MAC PAC Sponsored Exhibition; Tony Orrico's Waning, in the New Works Space.
Tony Orrico is a visual artist, performer, and choreographer, currently based in Chicago. The artist was a presenter at Poptech 2011: The World Rebalancing. He collaborated with choreographer John Jasperse on the visual Design for 'Canyon', presented at BAM's Next Wave Festival (2011). He was also one of a select group of artists to re-perform the work of Marina Abramovic during her retrospective at the Museum of Modern Art, New York.
Tony Orrico will perform live for more than 30 hours during the course of the exhibition in response to the New Works Space and Orrico's most recent body of work, CARBON.  The artist will perform the piece Waning over the course of four days. The first performance, for the duration of 45 minutes, will take place for an intimate VIP audience. The final performances will take place during normal gallery hours and during the exhibition's opening reception. The performance will leave behind an original drawing on the wall that may be viewed through the duration of the exhibition. Scheduled screenings of video resulting from Orrico's body of work entitled CARBON will be on view during the course of the exhibition as well.
Orrico will conduct a two-day workshop to further engage the DFW artist and collector communities. The workshop, Being to Begin investigates the origins of creative energy by using symmetry, voice, stillness and other potential points of entry.  Participants may be asked to take part in durations of stillness, spontaneous action, movement and vocalization exercises, journaling through drawing, compositional studies, and improvised performance. Space is limited. The fee is $20 for students, $80 for adults. Public registration starts on Wednesday, August 21 at 11am. Please call The MAC (214)953-1212 during normal operating hours to reserve your spot in the workshop.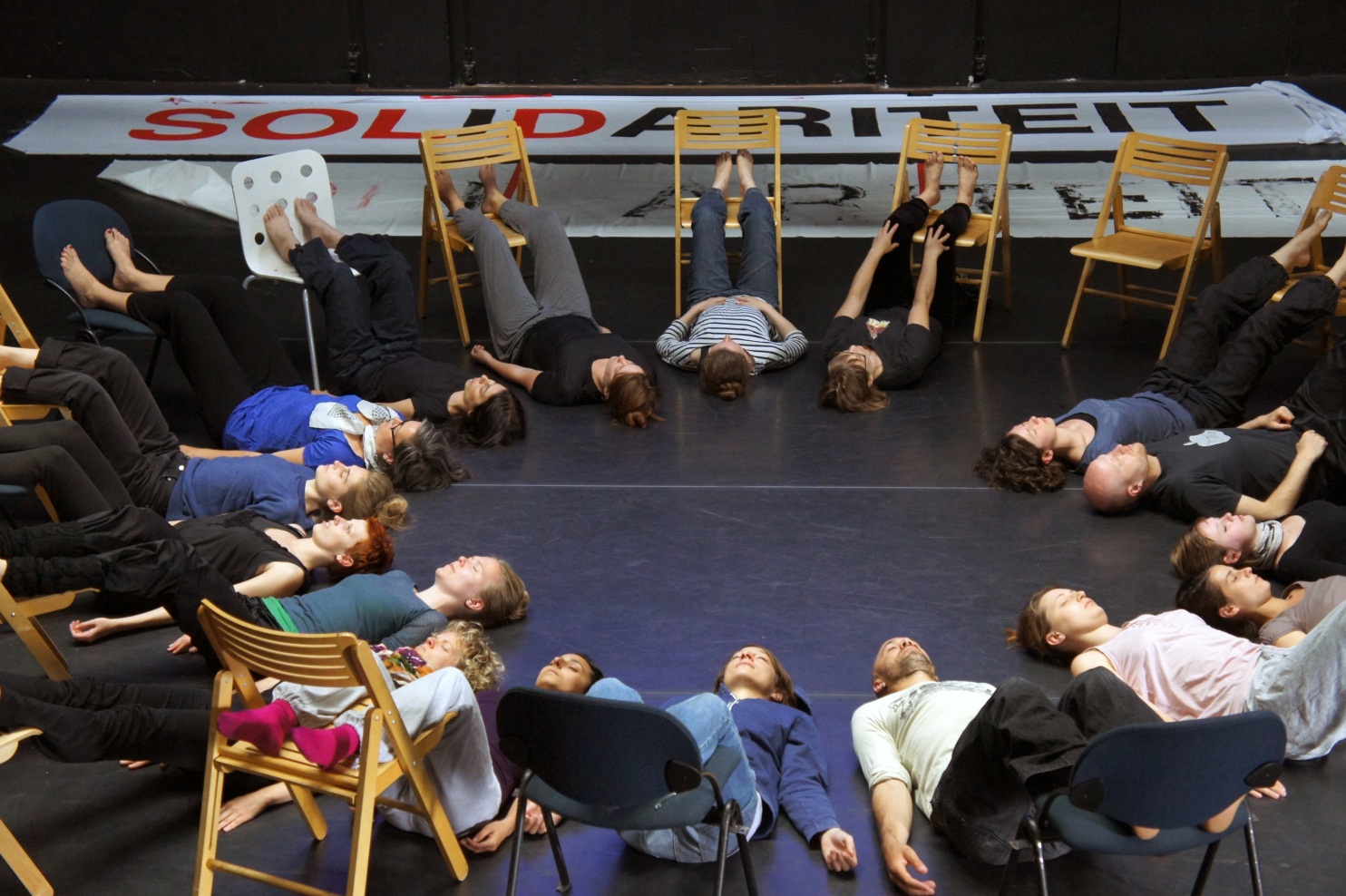 The exhibition Waning and The Workshop engage in the relevance of performance art in our cultural landscape by involving DFW artists, curators, and educators to take part in the production of time-based works.
In support of Tony Orrico's exhibition Waning, The MAC PAC has launched an underwriting campaign that will provide much needed support to cover artist travel expenses, an honorarium, artist accommodation, integral two-day workshop, exhibition documentation, and installation expenses. Donors will receive an invitation to the VIP reception and will have priority enrollment in the Workshop. If you are interested in supporting this exhibition, you may donate right now online or contact LauraLee Brott at lbrott@the-mac.org.
Exhibition Sponsors
Underwriting Campaign Sponsors: Anonymous, Sue Benner, Susan Bishop-Red Rose of Texas Art, Chris Bramel, Linda Clary, Judy Desanders, Susan and Warren Ernst, Catherine Feehan, Sally Francis, Dr. and Mrs. Gerald Friedman, Philip Goodman, Lara and Stephen Harrison, Lance Jones, Kickstarter Campaign Backers, Patricia Lawrence, Douglas D. Martin and Michael Perez, Jo Mattison, Ann McIntyre, Ellen Moore, Performance SW, Tegwin and David Pulley, Dorothy Rickey, Jordan Roth, Gail and Richard Sachson, Judith Seay, Judy Steiner, Marjorie Stephens, John Stevenson, Sara West
Kickstarter Campaign Backers: Courtney Brown, Leslie Connally, Matty Davis, Elizabeth, Jeff Frazier, Jessica Iannuzzi Garcia, Danielle Georgiou, Kevin John Gilhooly, Kevin John Gilhooly, Laura Green, Kathy Robinson-Hays, Bonny Leibowitz, Elaine Martzen, Kevin McCullough, Charles Dee Mitchell, Jeanne Neal, Alexis O'Connell, William John Ortiz, Andrew Overby, Randi, John Reoch, Louise Rosenfield, Alison Starr, Robin Ann Walker, Pete Yunyongying
Sponsorship opportunities are currently available.
Important Dates
VIP RECEPTION: Tuesday, September 10
PUBLIC PERFORMANCE DATES: Wednesday, September 11–Saturday, September 14
OPENING RECEPTION: Saturday, September 14, 5:30 – 7:30pm
WORKSHOP: Saturday thru Sunday, September 28 – 29, 11:00 a.m. – 5:00 p.m
ART TALK: Saturday, September 28, 5:30 – 6:30pm