New Urban Landscape: We Are All Homeless
and
The Stewpot Art Program Artist Showcase
Opening reception:
Saturday, April 2, 6-9p
Art Fair reception:
Saturday, April 16, 5-9p (Dallas Art Fair weekend)
New Urban Landscape: We Are All Homeless
Opening reception Saturday, April 2, 6-9
On view April 2 through April 23
Wednesday-Friday, 12-5
Saturday, April 16, 5-9 Dallas Art Fair weekend
or by appointment
As the first exhibition in the New Urban Landscape series, The MAC is proud to present We Are All Homeless by Dallas artist and SMU professor Willie Baronet in conjunction with a group show by members of The Stewpot Art Program, on view April 2 through April 23. The MAC, in its new location in the Cedars neighborhood south of downtown Dallas, is near many of the city's community and homeless-outreach organizations, including The Stewpot, The Bridge, Vogel Alcove, and others. This exhibition sheds light on this topic, demonstrating how the arts provide an outlet for those in need and play a vital role in creating a dialogue between people. Guests at the opening reception will have the opportunity to participate in a performance by Baronet and meet the Stewpot artists on Saturday, April 2 from 6:00 to 9:00 p.m. The MAC invites patrons to bring an art supply to donate to The Stewpot Art Program, including acrylic paints (please no oil paint), stretched canvas, drawing pads, or brushes.
Willie Baronet began collecting signs made by homeless individuals in 1993, and the project developed slowly as a labor of love, before materializing as We Are All Homeless. Now with more than 1,000 signs, the project is Baronet's attempt to confront an often ignored and uncomfortable issue. Each sign tells the story of a conversation, a person, a struggle, and acknowledges something simple – humanity. We Are All Homeless has been exhibited nationally and featured on NPR, Al Jazeera America, the Huffington Post, and Upworthy. Baronet is currently a professor in Creative Advertising at Southern Methodist University and holds a Master of Fine Arts from the University of Texas at Dallas.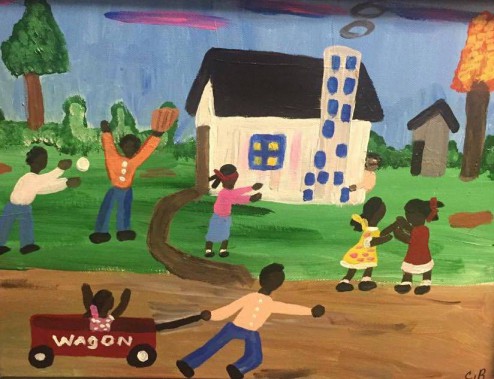 The Stewpot Art Program, established over 20 years ago, is a community outreach program serving the homeless and at-risk populations of Dallas. It is utilized by over 30 people looking for an environment to express and create through the medium of art. The program also provides opportunities for artists to exhibit and sell their work, validating the creative process. The members of the Stewpot Art Program are usually self-taught artists and create work in various styles, from drawings and paintings, to quilts and embroidery. The initiative was established by Dallas artist Pamela Nelson and is part of the First Presbyterian Church of Dallas in downtown.
Participating artists include: Lee Albritton, Luis Arispe, Cornelious Brackens Jr, Selina Campbell, Sam Cooper, Donald of Dallas, Edwin Fuller, Herbert Lee Jackson, Stephen McGee, Mystery, Clare Nilson, Bill Pettis, Charles Piano, Darrell Plunkett, Leon Pollard, Tony Reynolds, Jose Rico, Jesse Samples, Luis Torres, and Charles William "Faciall".

New Urban Landscape Series
The MAC has embarked on a new series of exhibitions, art talks, and site-specific projects revolving around the theme New Urban Landscape. Taking place from April through September 2016, programming will address the role of the arts in shaping the Cedars and the broader community of Dallas, striving to empower through the exchange of ideas, values, culture, and knowledge. Dallas and Fort Worth artists in the series include Willie Baronet, Christopher Blay, H. Schenck, Giovanni Valderas, and K. Yoland, who explore issues related to homelessness, displacement, gentrification, and immigration.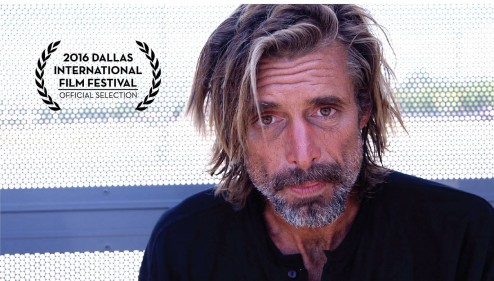 Film: Signs of Humanity
"From Seattle to San Diego, Vegas to Cincinnati, Philly to New York, and points in between. Visiting with the people from whom he buys the signs, Willie meets a cross-section of America. Their common ground – they have no home."
The documentary film, SIGNS OF HUMANITY, makes its world premiere during Dallas International Film Festival on Friday, April 15, 7:30 at Dallas City Performance Hall.
Tickets available for purchase at http://secure.dallasfilm.org/festivalfeature/id/24390158208646885, with a portion of the proceeds donated to The Bridge Homeless Recovery Center.
SIGNS OF HUMANITY – WORLD PREMIERE
Directors: Willie Baronet, Tim Chumley
Country: USA, Running Time: 90min
Signs of Humanity is a documentary film that explores the inter-related themes of home, homelessness, compassion and humanity. Artist and professor Willie Baronet has purchased more than 1,000 homeless signs over the past 22 years, and he uses this collection to create installations to raise awareness about homelessness. During the month of July, 2014, Willie and three companions drove across the country, interviewing more than 100 people on the streets and purchasing over 275 signs. Signs of Humanity is a film about that trip.
More about the WE ARE ALL HOMELESS project:
All Things Considered – NPR
http://www.npr.org/2014/07/27/335839155/handmade-signs-from-homeless-people-lead-to-art-understanding
Huffington Post
http://www.huffingtonpost.com/2014/05/15/willie-baronet-homeless-signs_n_5332592.html

Upworthy Video
https://www.facebook.com/Upworthy/videos/1079780652062792
Yahoo! News
http://news.yahoo.com/artists-unusual-homeless-sign-collection-makes-some-people-uncomfortable-144416870.html
WE ARE ALL HOMELESS blog
http://weareallhomeless.blogspot.com/
The MAC
1601 South Ervay Street
Dallas, TX 75215
214.953.1212
Entrance at 1600 Gano
Street parking