Suzanne Anker: While Darkness Sleeps
AQUA-CULTURE
curated by Henry G. Sanchez


Participating Artists:

Brenda Perry, Shrimp Boat Projects – Zach Moser & Eric Leshinsky, Irene J. Klaver, Henry G. Sanchez
 Paul Bryan: Believe It Anyway!
An opening reception with the artists will be held Saturday, January 11, 2014 from 6:00pm to 8:00pm at The McKinney Avenue Contemporary, located at3120 McKinney Avenue, in the Uptown District of Dallas.
The MAC is pleased to welcome Suzanne Anker for an Art Talk and discussion of the exhibition While Darkness Sleeps at 4:30pm on January 11th.
A special screening and live orchestral performance of Believe It Anyway! will be shown starting at 8:15 on the evening of the opening reception, January 11th.
Exhibitions will be on view through March 1, 2014.
Large Gallery
Suzanne Anker
While Darkness Sleeps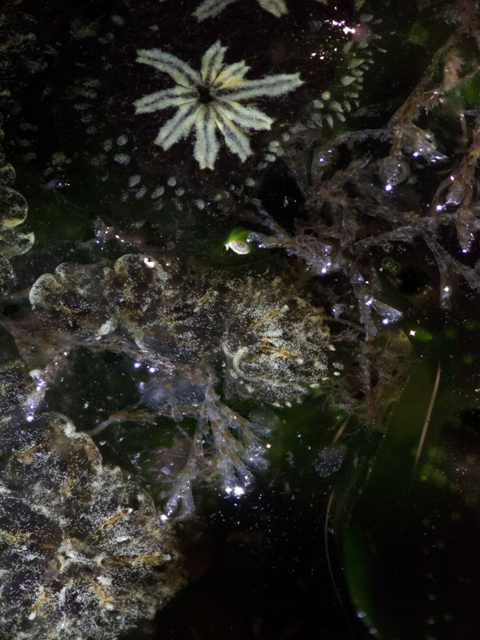 From microscopes to video animations to time-lapse photography to rapid prototyped sculpture, While Darkness Sleeps, is an ode to nature's delicacy and decay. While high technology tools extend our vision to access sites yet unknown, at the same time such intrusions can be dire.
While Darkness Sleeps brings together underwater motifs of animals that look like flowers, "vanitas" in Petrie dishes inspired by art history, porcelain sponge sculptures that appear as coral or meteorites, and high tech 3-D extruded sculptures which reference tiny wondrous landscapes.
Continuing to work at the nexus of art and the biological sciences, this exhibition brings into focus visions of a "future/natural" in which life's ebb and flow, always in flux, combine with its synthetic other.  In Anker's work nothing is what it appears to be, yet visual representations abound.  Although there are many references to the "still life" as a genre in visual art, the moving images address the fact that life is not still.
Working with images garnered from marine research centers such as Woods Hole Oceanographic Institution in Massachusetts and MOTE Marine Laboratory, on Summerland Key in Florida, the viewer becomes aware of the intricacies of nature and the need to preserve it.  Other images are derived from the Museum of Southwestern Biology at the University of New Mexico's research facility in which samples are collected in the wild and housed in drawers and cabinets for further study.
Several other specimens present themselves as images through glass.  Such dioramas incorporate changes in the viewer's perception based on reflected and faceted light. Like a permanent zone for the once-living, these creatures are suspended in time, located at the National Museum's Natural Science and History Collections in Prague, the Czech Republic.
Not intended to be a scientific study of nature as data, these images and objects talk at once to a scientific imaginary fused with cultural necessity. How we perceive the natural world is tantamount to discovery. How we re-imagine the living world as an interconnected network fuses what was once science fiction to the real.
Suzanne Anker is a visual artist and theorist working at the intersection of art and the biological sciences.  Her work has been shown both nationally and internationally in museums and galleries including the Walker Art Center, the Smithsonian Institute, the Phillips Collection, P.S.1 Museum, the JP Getty Museum, the Mediznhistorisches Museum der Charite in Berlin, the Center for Cultural Inquiry in Berlin, the Pera Museum in Istanbul and the Museum of Modern Art in Japan. Her books include The Molecular Gaze: Art in the Genetic Age, co-authored with the late sociologist Dorothy Nelkin, published in 2004 by Cold Spring Harbor Laboratory Press, Visual Culture and Bioscience, co-published by University of Maryland and the National Academy of Sciences in Washington,D.C. Her writings have appeared in Art andAmerica, Seed Magazine, Nature Reviews Genetics, Art Journal, Tema Celeste and M/E/A/N/I/N/G. Her work has been the subject of reviews and articles in the New York Times, Artforum, Art in America, Flash Art, Nature and has been cited by Barbara Maria Stafford, Donna Haraway and Martin Kemp in their texts. She has been a speaker at the Royal Society in London,Cambridge University, Yale University, the London School of Economics, the Max-Planck Institute, University of Leiden, the Hamburger Bahnhof Museum in Berlin, the Courtauld Institute of Art in London, Banff Art Center and many others. Chairing SVA's Fine Arts Department in NYC since 2005, Ms. Anker continues to interweave traditional and experimental media in her department's new digital initiative.
Exhibition Sponsors
Deborah Colton Gallery, Houston
Square Gallery
AQUA-CULTURE
Curated by Henry G. Sanchez
Participating Artists: Brenda Perry, Shrimp Boat Projects – Zach Moser & Eric Leshinsky, Irene J. Klaver, Henry G. Sanchez
AQUA-CULTURE, a group exhibition curated by Henry G. Sanchez featuring Zach Moser and Eric Leshinsky of Shrimp Boat Projects, Brenda Perry, Irene J. Klaver and Henry G. Sanchez, showcases artist initiated projects that contribute to the widening discussion of the issues surrounding the uses, management and engagements with water sources, water ways and water bodies. The participants of this exhibition produce work by employing interdisciplinary practices and participatory forms of social engagement and collaboration with a philosophical inquiry into exploring an inter-relationship with a more aquatic-centric culture. By combining non-art related expertise with the expertise of the artist, the exhibition allows viewers to reframe, experience and re-imagine complicated local and global water issues.
In Brenda Perry's Sky Water the artist exchanges the "studio artist" role for that of an airplane pilot in an attempt to induce rain in the drought stricken area of the Rio Grande of El Paso. Through explorations of wonder and elements of speculative methodologies Perry is willing to upend viewers expectations of the artist as scientist while re-imagining the potentialities of water retention and inducement.
Since 2011, the collaborative artist team Zach Moser and Eric Leshinsky of Shrimp Boat Projects have committed themselves to the daily task of piloting a commercial shrimp boat and harvesting catches as members of the local seafood economy and labor force. For the AQUA-CULTURE exhibition, Shrimp Boat Projects calls attention to the depletion of fresh water into Galveston Bay with their Fill the Bay from the Faucet campaign. This new initiative aims to find alternative sources for fresh water, which have been diverted and consumed throughout the state, by inviting the DFW public to literally donate their well and drinking water in designated sites around Dallas. The donated fresh water will be poured into the Bay at the close of the exhibition to alleviate its freshwater deficit.
ENGLISH KILLS is the Brooklyn,New York bio-remediation project of Henry G. Sanchez. He collaborates with the biologist Dr. Sarah Durand and with two community organizations to experiment with constructing man-made wetlands in a walled in industrial river called Newtown Creek. Made from recycled tires, clean landfill and saltmarsh grass, the constructed inter-tidal zones are meant to duplicate its former wetlands and act as filters for the contamination caused by sewage pipe overflows. Sanchez's installation presents the current ecological status of English Kills, a tributary of Newton Creek, as a distressed but surprising habitat for a wide variety of wildlife in an urban landscape.
River as Bridge to Environmental Imagination is the work and vision of Dr. Irene J. Klaver. As the Director of the Philosophy of Water Project at theUniversity ofNorth Texas, Dr. Klaver has contributed substantial literature and theory relating to the ethos and culture about our relationship to water. In this exhibition Dr. Klaver collaborates with the artist Brian O'Connor on a meditation and exploration of flood detention ponds along theTrinity River. Photographic and material evidence becomes a focal point of the installation to discuss and visualize how these places can become sites of "engagement and encounters" with the public and amongst the local communities that seeks the same.
New Works Space
Paul Bryan
Believe It Anyway!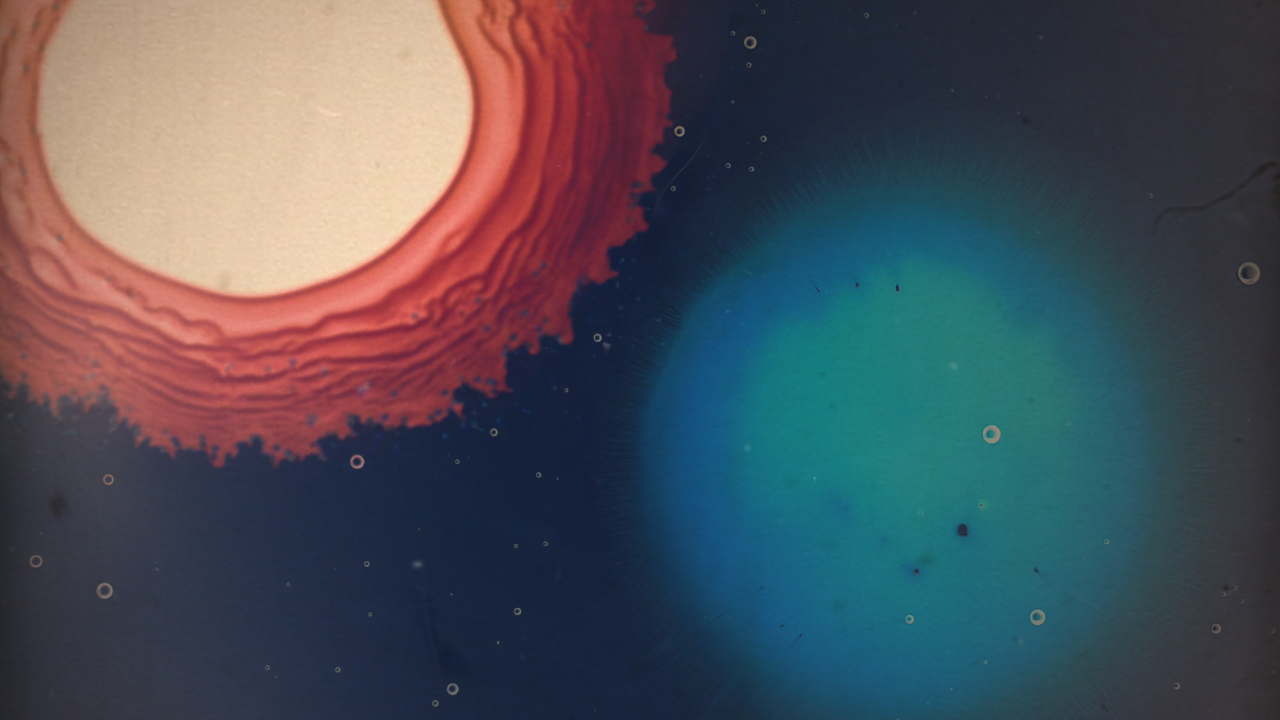 The MAC is pleased to welcome Paul Bryan for his first major solo exhibition in Dallas. Bryan will exhibit Believe It Anyway!, a series of silent short films which depict five stories from the Old Testament of the Christian Bible. The films were created in collaboration with Chris Ramos who, drawing inspiration from music of both Jewish and Christian traditions, wrote and conducted the original score for each of the films.
Exploring the complex idea of faith in modern society through film, Bryanseeks to find the relevance of these epic Old Testament stories which display incredible feats and trials for the characters they feature. Creating a series of films about faith engaged the artist himself and those involved to contemplate questions of why modern educated individuals will make the conscious decision to accede to faith-based thinking over the physical evidence of this world. Believe It Anyway! discusses faith with careful intentionality, focusing upon the experience of the one who believes anyway, taking the audience with the artists in their journey to meet the unknown.
Each film, 3-10 minutes in length, depicts a different story of the Old Testament of the Christian Bible: the creation narrative (Genesis 1-3), the flood narrative (Genesis 6-8), the story of Abraham and Isaac (Genesis 22), the fall ofJericho(Joshua 6), and the book of Job. These stories were picked for their incredibleness, the story of trial inherent within, and their aesthetic appeal within the context of each other. Seeking a style appropriate to each film, a variety of cinematic techniques and treatments are used including animations, stop motion, puppetry and live action.
These films first culminated in a live performance in the Concert Hall of the music building at Texas A&M University-Commerce on April 26, 2013. This live performance was recorded and used for the final cuts of the films that will be installed at The MAC. A performance of the films accompanied by live orchestra will take place in The MAC's Heldt Hall theater on the evening of the opening reception, January 11th at 8:15pm.
Paul Bryan grew up in Washington D.C., moving to Texas in 2001. He now lives in the small town of Commerce,Texas where he has served as an adjunct instructor, photographer and creative director for Texas A&M University-Commerce. As a photographer and video artist, Paul's personal work has consistently dealt with religious themes. Born and raised in the traditions of the Church of Christ and a member of the First Christian church in Commerce,Texas. Bryan strives to be an earnest and devout Christian in both life and art. He earned a BFA from Abilene Christian University in 2005 and is currently pursuing a MFA from Texas A&M University-Commerce. Paul and his wife, artist, Ashley Bryan, run A Space, a small art gallery in downtown Commerce, Texas, which attempts to engage the community in the arts while generally making things pretty.
The McKinney Avenue Contemporary Art Talk series is sponsored in part by the City of Dallas Office of Cultural Affairs.
All are invited and are FREE and open to the public!