Alicia Eggert: Partial Visibility
Opening reception Sat, Mar 18, 6-9
On view March 18 – April 8
Art Talk and special performance Thu, Apr 6, 7-9
On view Mar 18 – Apr 8, Thu-Sat 12-3 or gladly by appointment
Extended hours Sat, Apr 8 and Sun, Apr 9, 12-5
1601 S Ervay St, Dallas, Texas 75215
The MAC is proud to present Partial Visibility, a solo exhibition including a public art installation and new work by interdisciplinary artist Alicia Eggert. The exhibition will be on view March 18 through April 8, Thursday-Saturday 12-3 or gladly by appointment. An opening reception will be held Saturday, March 18 from 6-9. There will also be an Art Talk and special performance on Thursday, April 6, 7-9, and extended hours on Saturday, April 8 and Sunday, April 9 from 12-5. This exhibition includes a range of media: large-scale neon signs, lenticular prints, and video installation.
In Partial Visibility, Eggert considers time and language her primary sculptural materials. This body of work struggles to reconcile oppositional concepts of time – the linear and finite nature of human life within the context of a cyclical and seemingly infinite universe. Immaterial concepts are given tangible forms that are manipulated both physically and conceptually. Eggert coopts strategies and mediums associated with commercial signage and advertising, and employs them to encourage thoughtful introspection and reflection. The exhibition's title suggests the presence of something that we cannot quite see or understand and most likely never will.
Alicia Eggert is an interdisciplinary artist whose work focuses on the relationship between language, image and time. Her artwork has been exhibited internationally, at venues such as the CAFA Art Museum in Beijing, the Triennale Design Museum in Milan, and Sculpture By the Sea in Sydney, Australia. It has been featured in The Washington Post and The Huffington Post, and in publications such as Typoholic: Material Types in Design and Elements and Principles of 4D Art & Design. She is the recipient of a TED Fellowship, an Artist Microgrant from the Nasher Sculpture Center, an Individual Artist Fellowship from the Maine Arts Commission, and a Direct Artist Grant from the Harpo Foundation. She is currently an Assistant Professor of Studio Art and the Sculpture Program Coordinator at the University of North Texas in Denton.
When/Where
Alicia Eggert: Partial Visibility
Opening reception Sat, Mar 18, 6-9
Art Talk and special performance Thu, Apr 6, 7-9
On view Mar 18 – Apr 8, Thu-Sat 12-3 or gladly by appointment
Extended hours Sat, Apr 8 and Sun, Apr 9, 12-5
The MAC
1601 South Ervay Street
214.953.1212
Entrance at 1600 Gano St. and street parking on Gano St.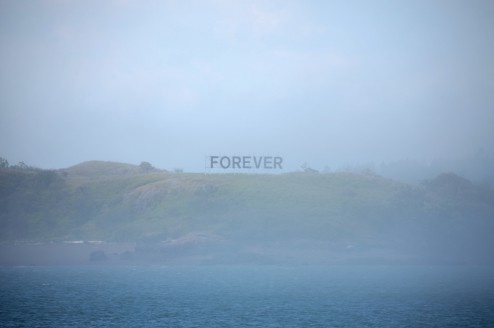 The MAC Mission:
The MAC is a nonprofit organization that stands as a Dallas advocate for creative freedom offering the opportunity for experimentation and presentation of art in all disciplines. It supports the emerging and established artist's role in society by providing a forum for critical dialogue with their audiences. This relationship is cultivated through education and innovative programming.