On view January 18 through March 8, 2020
Opening Reception Saturday, January 18, 6-9
Panel Discussion Wednesday, January 29, 7 PM
The MAC is pleased to present On the Surface including works by Rabéa Ballin, Saba Besier, Sara Cardona, Sophia Longoria, Lovie Olivia, and Preetika Rajgariah; curated by Consuelo Gutierrez.
On the Surface is a group exhibition that serves as a cultural exchange between Dallas and Houston, presenting a human landscape to be surveyed and processed in hopes of fostering a deeper understanding of the human condition.
The exhibition focuses on artistic processes and materials. Many of the works are "in-process" towards creating sections of a cultural map of identities and spaces. Some works re-assemble or re-imagine moments and memories. Others attempt to encapsulate and record memories in both concrete and semi-permanent ways.
Topography, remnants, and reproduction tie the works together. Saba Besier uses porcelain, a clay body that is strong but delicate in appearance, to create sci-fi-inspired underwater landscapes that call out to be touched. Rabéa Ballin uses various printmaking methods to explore hair beautification practices as well as objects that reveal hidden cultural histories. Sara Cardona arranges images of pieces of abandoned clothing and other objects into digital assemblages, while Preetika Rajgariah tears apart and rearranges pieces of Indian saris into soft sculpture installations. Sophia Longoria reproduces pieces of lyrics from songs by her favorite bands from the 1990s onto hand-painted shirts. Video works from the artists will also be highlighted in the new media gallery.
From outerspace to innerspace, these artists survey various forms of cultural artifacts to present works that hint at an interiority that is felt much deeper than what is seen on the surface.
ABOUT THE ARTISTS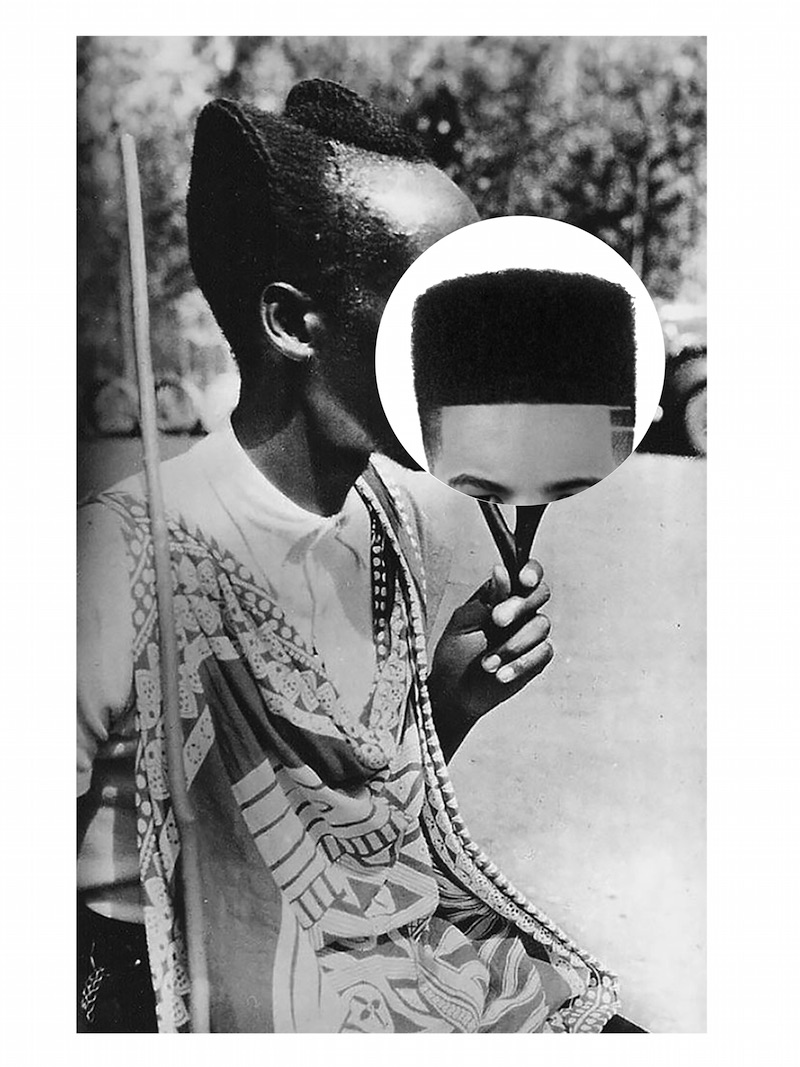 Hair politics, and the uniqueness of self-identity have long been core elements in Rabéa Ballin's work, which also engages broader themes of culture. Hair is a tool of expression allowing one to attain ideal standards of beauty or purposely counter them. Ballin uses this interest in cultural anthropology as it applies to hair and distorts the context of images and objects, abstracting and altering their original meaning. She documents these themes primarily through drawing, installation, digital photography and various printmaking practices.
Houston-based Ballin was born in Germany and raised in Louisiana. She serves as an artist board member at Art League Houston and has completed residencies at DiverseWorks, Tougaloo College and Project Row Houses. Ballin was a featured artist in the 2017 Texas Biennial as well as the group exhibition "re/thinking photography" at Fotofest and the Houston Center for Photography. Art Department chair, teaching artist, curator, and frequent panelist, she is currently living and working in Houston's historic Third Ward community.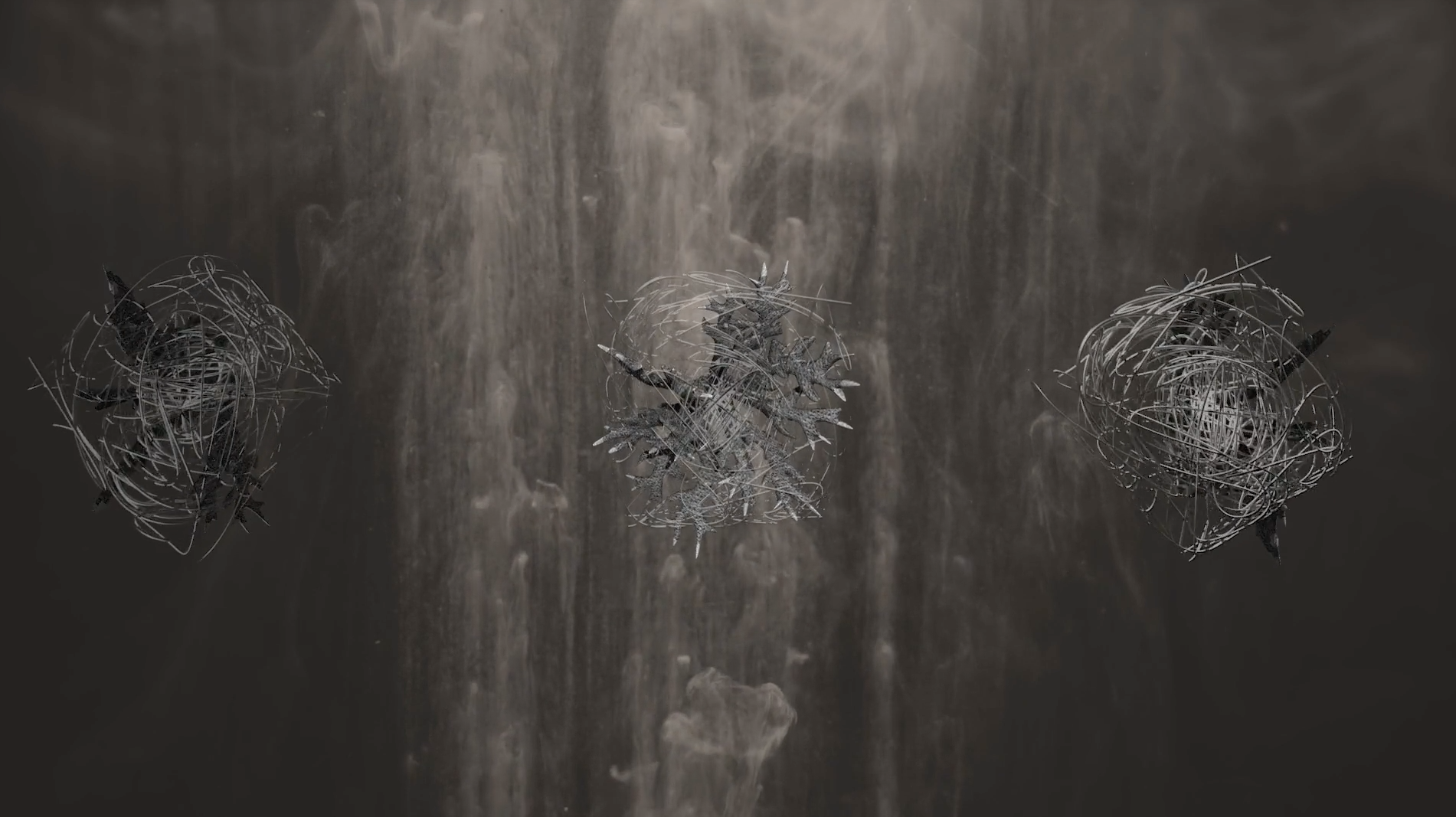 Saba Besier addresses ecological concerns, particularly regarding the oceans, through sculptures and video depicting strange and unusual plant-life organisms. At times, her forms become science fiction-like through mixing plant, mineral, metal and even facial attributes that suggest the existence of otherworldly creatures. Provoking social consciousness and the question, "what if we deplete our resources?" Besier creates a fantasy world of what could exist.
Besier lives and works in Dallas. She has exhibited at various institutions throughout Texas and in New York, and Florence, Italy. She is the recipient of the International Leonardo da Vinci Prize – The Universal Artist and the Special Commendation award by the President of the XII Florence International Biennale. Besier holds an MFA in Painting from Pratt Institute, a BFA from the University of North Texas, and an ADFD from American Intercontinental University, London.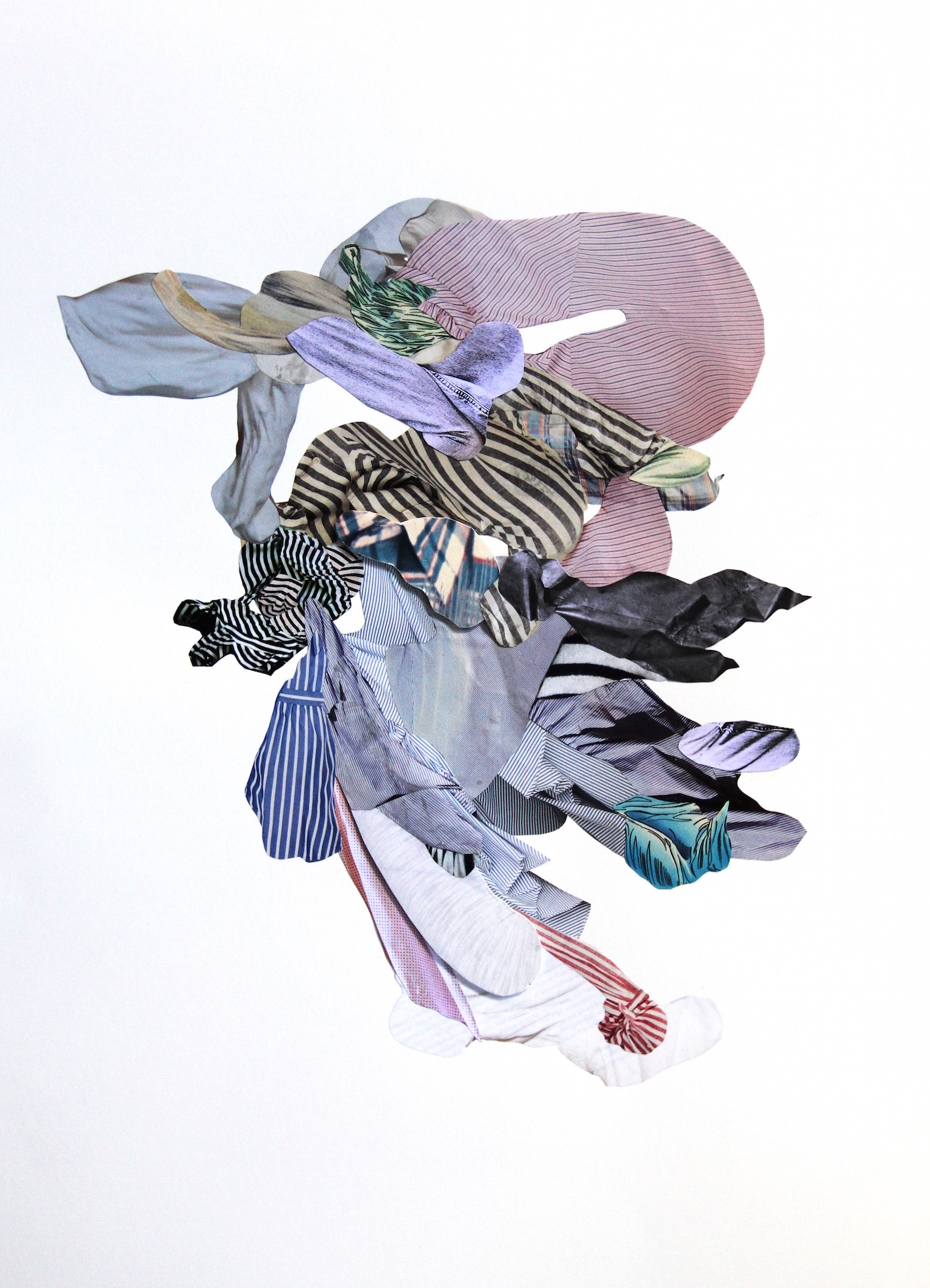 Sara Cardona uses the analog process of cut-and-paste collage in the tradition of Dada assemblage and in a nod to the editing process of film. These works suggest potential movement, even as they are static, and the artist thinks of them as a hybrid of object and film still. These collage-organisms pay homage to both the presence of the human body and as well as its absence – representing the detritus of human activity and its maximalism. The collages are created from images that coalesce and devolve into baroque forms that reflect human excess and loss.
Cardona was born in Mexico City and currently lives and works in Dallas. Her work has been exhibited at Texas Vignette, Museum of Human Achievement, Blue Star Contemporary, Texas Wesleyan University, and Moody Performance Center, among others. A selection of Cardona's residencies include the Women's Studio Workshop Artist Residency in Rosendale, New York; Rockefeller-Fideicomiso Artist Residency in Mexico City, Mexico; and C3 Artist in Residence at the DMA, Dallas, TX. Cardona has studied at the Kansas City Art Institute, received her BA from UT Austin, her MFA from Tyler School of Art in Philadelphia, PA, and attended the Skowhegan School of Painting and Sculpture in Skowhegan, ME.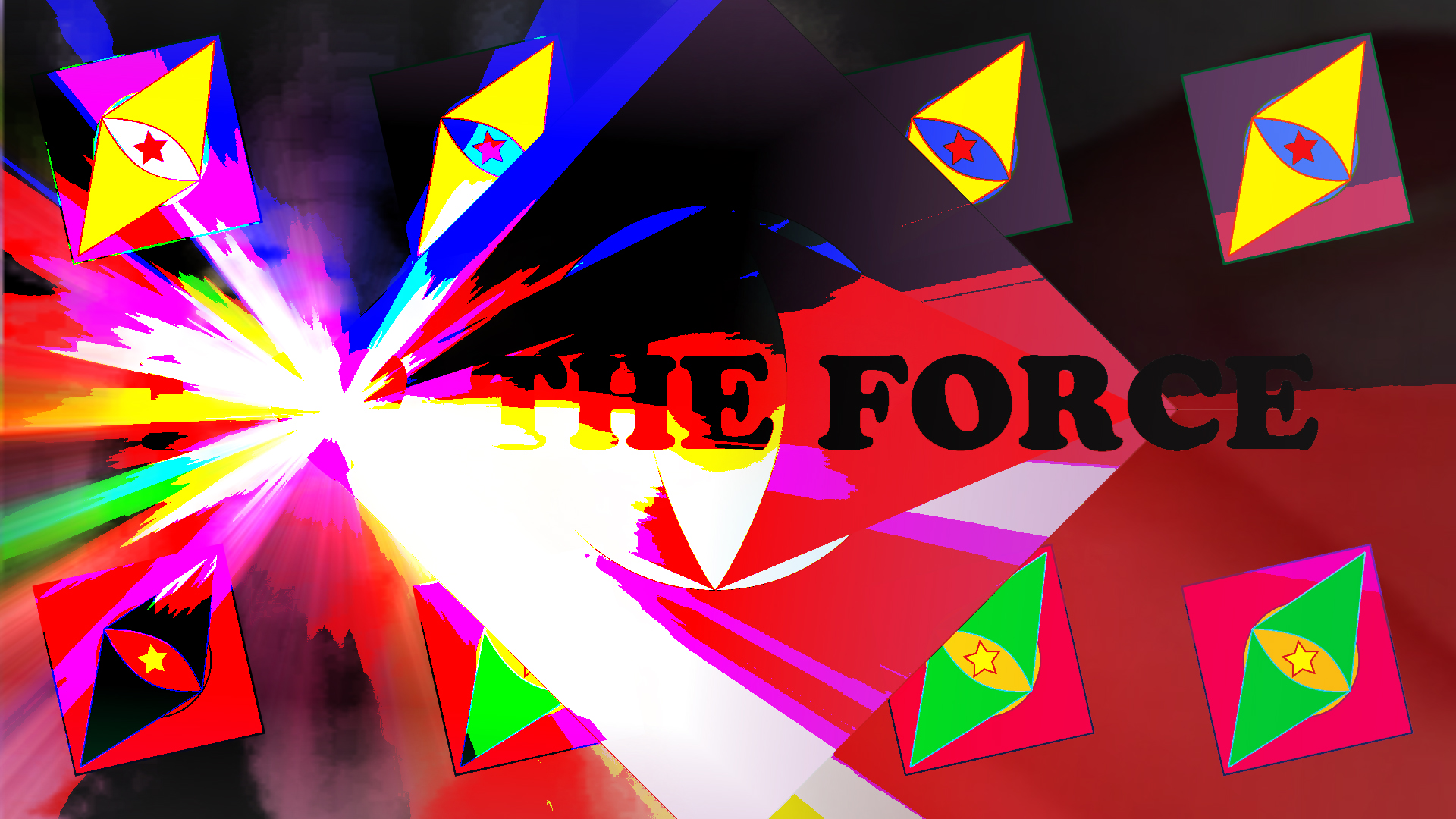 Sophia Longoria is a native of Galveston Island – B.O.I. (Born on Island). As a youth she recalls carrying a boombox playing Bauhaus, exploring abandoned buildings, and sitting on a jetty with her boyfriend. This love of music awakened Longoria's practice of self-drawn symbols and brings to life memories, individual personalities, and political statements in her Rock N Roll Puff Paint Shirts series. The artist's digital video declares, "I AM THE FORCE" and reflects on mental health issues, addiction, and the ability to survive.
Longoria is an emerging visual artist, who is currently producing a documentary and has over twenty years of experience as a television, commercial, and digital content producer.
Lovie Olivia creates works that explore the historical and cultural nuances at the intersections of Gender, Race, and Sexuality. She employs painting, printmaking, sculpture and installation to arrive at her coup. Olivia's intentional autodidactic approach to a vigorous multi-disciplined practice, is an organic, concise and genuine addition that challenges the canonized narrative of art history.
Olivia was born, lives and works in Houston, has exhibited nationally and internationally in Texas, New York, Chicago, New Orleans, Arkansas, and the United Kingdom to name a few. Olivia's work hangs in numerous private and public collections including Project Row Houses, ACRE Residency Chicago, and the National Museum of African American History and Culture at the Smithsonian Institute. She is a recipient of three Individual Artist Awards, which are funded by the City of Houston through the Houston Arts Alliance.
Preetika Rajgariah uses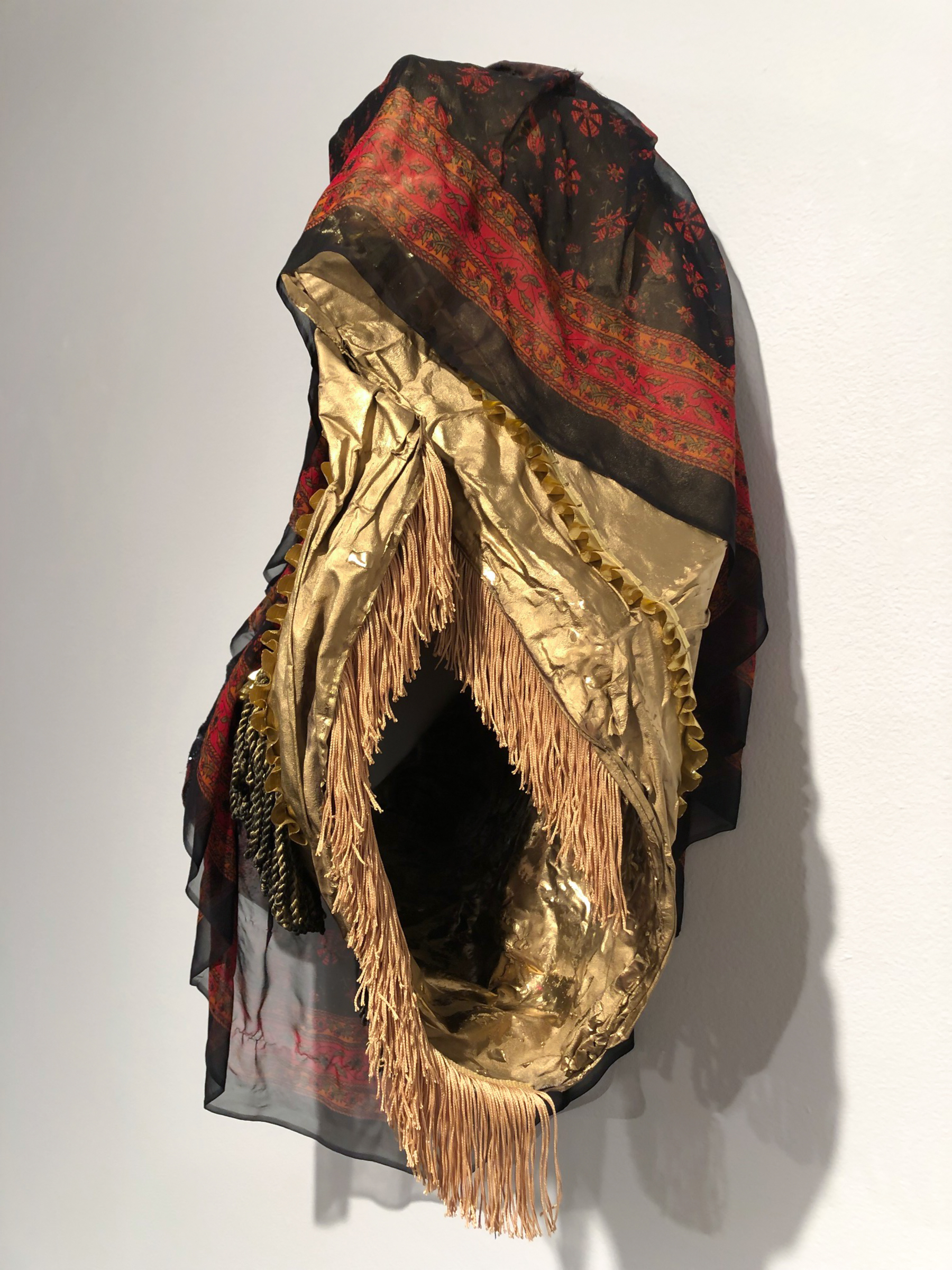 a variety of culturally significant materials to create interdisciplinary works that explore the complexities and contradictions that arise when cultures intersect and collide – exploring cultural identity, race, and sexuality while referencing her traditional upbringing as an Indian born American. At the juncture of capitalism, commodification, and culture, she questions the effects of globalization and the nuanced differences between appropriation and appreciation. The works take shape as laboriously manipulated saris gathered from the artist's mother, engaging in conversations about tradition and values passed down between women. In performative and video works, Rajgariah uses her body to speak to the struggles of assimilation and the weight of cultural expectations.
Rajgariah has attended residencies at Oxbow School of Art, ACRE, Vermont Studio Center, and the School of Visual Arts, and she has exhibited at a variety of spaces such as Western Exhibitions and Roots & Culture in Chicago as well as Art League Houston, Lawndale Art Center, and Women & Their Work in Texas. She received her MFA from the University of Illinois Urbana Champaign and currently lives and works in Houston, TX.
ABOUT THE CURATOR
Consuelo Gutierrez is an art, design, and technology consultant and curator in Dallas. She was previously the Director of Programs at The Cedars Union and the head of the Imaging Services Department at The Menil Collection in Houston. She also helped grow the art and design image collections for the Artstor Digital Library and the Dallas Museum of Art. Gutierrez earned both a BFA and an MA in Art History from the University of North Texas and has concentrated on digital imaging, archives, and curation. She has presented research on fashion studies, art, and culture as well as image rights and reproduction at various conferences in the US and abroad.
WHEN/WHERE
On the Surface
January 18 – March 8, 2020
Opening reception Sat, Jan 18, 6-9 PM
Panel discussion Wed, Jan 29, 7 PM
The MAC
1503 S Ervay St
Dallas, TX 75215
Open to the public Wed-Sun 12-5
Free entry with a suggested donation of $5
The MAC is located in the single story baby blue building at the corner of Ervay and Sullivan next door to Ro2 Art and across the street from Dallas Heritage Village. Parking is in the back off of Sullivan and street parking available throughout the neighborhood.
THE MAC MISSION
The MAC is a 501(c)(3) nonprofit arts organization that stands as an advocate for creative freedom, presenting visual art in all its forms. It supports emerging to established local, regional and international artists by offering the opportunity for exhibition and experimentation and by providing a forum for critical dialogue.
GETTING TO THE CEDARS
The Cedars is located just blocks from the heart of Downtown Dallas south of I-30. By car the Cedars is connected to the metroplex from major arteries: I-30, US-75, I-45, and I-35. The neighborhood is easily accessible by DART lightrail and bus. DART Cedars Station is just over a quarter mile away.