DeForrest Judd: Paintings; Olaniyi R. Akindiya AKIRASH: ADITTU (Puzzle); Angela Chestnut: SYN – AESTHETIC
DeForrest Judd: Paintings
Olaniyi R. Akindiya AKIRASH: ADITTU (Puzzle)
Angela Chestnut: SYN – AESTHETIC
Opening reception will be held Saturday, May 16, 2015, 6:00 – 8:00 pm
Exhibitions will be on view through June 27, 2015
DeForrest Judd: Paintings
Large Gallery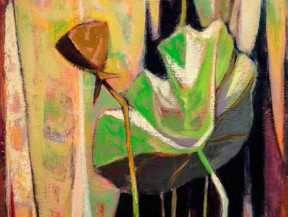 Olaniyi R. Akindiya AKIRASH: ADITTU (Puzzle)
Square Gallery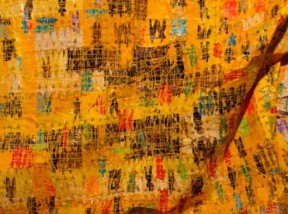 Angela Chestnut: SYN – AESTHETIC
New Works Space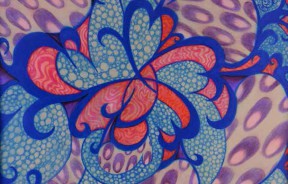 After more than 20 years, these shows are The McKinney Avenue Contemporary's last three exhibitions in its current Uptown location. In the spring of 2016, The MAC is relocating to The Cedars neighborhood, South of Downtown on 1601 S. Ervay Street, just South of the Farmers Market and Dallas City Hall. The five – building complex will include multiple exhibition spaces, a venue for the photographic arts and live theater. The location also allows for a coffee house, restaurant and wine/beer garden.
We are proud to be a part of the revitalization of the Dallas Southern Sector. Thank you to our members and the art community for your continued support as we begin our new and exciting adventure, set to begin at the close of this current exhibition, June 27, 2015.
DeForrest Judd: Paintings

DeForrest Judd (American, 1916 – 1992), was best known for his depiction of nature: mountains, lakes, flowers, rocks, cactus, the Texas Gulf Coast, scenes of everyday life that were painted or drawn in a semi-abstract form. A skillfull landscape artist, Judd was renowned for his abstract depictions of natural bodies painted in an simplistic, economical style, and characterized by bold use of colors and a deft handling of geometric forms.
As a result of his considerable success, in 1976 Judd was selected as an Honorary Life Member of the Dallas Chapter of the Texas Fine Arts Association, now the Texas Visual Arts Association. Judd's works have been exhibited widely, including: Metropolitan Museum of Art, Denver Art Museum, Cleveland Museum of Art, Knoedler Gallery, New York City, Colorado Springs Fine Arts Center, Butler Art Institute, Youngstown, Ohio and the Dallas Museum of Fine Art, Dallas, Texas.
Born April 4, 1916, in Hartsgrove, Ohio, he graduated from the Cleveland Institute of Art in 1939. He earned a three-year scholarship at Colorado Springs Fine Arts Center with advanced work under Boardman Robinson and Otis Dozier. Judd's connection with Dozier may have led him to move to Dallas where he began teaching at the Meadows School of the Arts, Southern Methodist University in Dallas until 1981. He was also instructor in painting and drawing at the Dallas Museum of Fine Art from 1958 to 1964. Judd continued his art career after he retired until his death in 1992.
Olaniyi Rasheed Akindiya AKIRASH
ADITTU / Puzzle
Multidisciplinary, Austin – based artist, Olaniyi R. Akindiya, (aka Akirash) was born in Lagos, Nigeria in 1973. In 1991, he received a degree in bio-chemistry from the University of Agriculture in Abeokuta. In 1995 he received a degree in fine and applied arts at the Institute of Textile Technology, Oregun, and Lagos State, Nigeria. Akirash moved to the Republic of Benin and later Ghana. A traveler, he has taken part in seminars, biennales, residency programs, workshops, solo and group exhibitions around the world.
The theme of this exhibition is "ADITTU meaning PUZZLE." It's taken from the Yoruba language that is spoken in southwest Nigeria, Africa. The ADITTU/PUZZLE refers both to the purpose of the clothes we wear to cover our secret body parts and the secrets of the creation of traditional cloths – how they are prepared from spinning cotton into threads and then put together to form these unique clothes. Akirash's work contemplates the wisdom of the spider as it weaves a fascinating web, or a bird constructing its nest. These creatures served as inspiration in the invention of the cloth we wear with its spinning, twisting, and weaving of cotton. Dyeing some into colors extracted from leaves, roots, bark, sands, stones, animal dung and clay.
Akirash says:
"In the exhibition ADITTU / Puzzle, I am looking at the people, techniques, experiences, and dynamics of using looms to design, create, and weave traditional cloths, including ASO OKE, the cloth from Southwest Nigeria by the people of Yoruba land, and also the world celebrated royal KENTE cloth of the Asante kingdom in Kumasi, Ghana. To honor the many countries in the world that have their own traditional cloth locally made from spinning cotton. Using colored paper cut into small human figures intricately joined and interwoven he combines forms together as one complete piece, like a cloth. Sometimes he joins the cloth and materials to form letters, words and symbols. Other times folding, twisting and joining strips to form a tapestry."
An important extension of Akirash's work is ARTWITHAKIRASH. The NGO he founded in the Republic of Benin that contributes to the development of communities of women and children by encouraging art in public space. Most of these projects incorporate drama and performance sending a message to the citizens: helping them to educate by learning to make money and to share their experience and knowledge with other people on the streets. His community involvement can be seen in many countries in Africa, Europe, USA, Asia, Caribbean's, Australia; winning awards, grants and fellowships.
Angela Chestnut: SYN – AESTHETIC
Angela Chestnut was born in Pennington Gap, VA in 1969. She graduated from University of North Texas with a bachelor's degree in sculpture. She began painting later in her career and now lives and works in Albuquerque, NM with her scientist husband and two children.
Chestnut's color pallet is vividly seen through an organic biological process. The paintings' swirling forms penetrate the eye and are processed by the brain, like light traveling through space bouncing off objects. Her work evokes music, containing patterns visible to her because her brain exhibits synesthesia that she can then work with through these patterns to create her compositions.
Her compositions are created from all directions, each component reacting to the previous mark similar to a chess game. Chestnut sees all of nature as patterns for inspiration. She makes some of her art with her autistic son, responding to whatever mark he has done. Just when she thinks the artwork is ruined, she plans the next move, even when it's out of her control. In time the solution to the problem comes serendipitously, taking her to surprising and wonderful interior places of consciousness. Working with her autistic son forces her down different pathways of perception she never would have chosen, but often are just the ones needed to take in expanding awareness.
Media Sponsor:



foxy propaganda
Invitation Design:
The Fowler Group