2:00-3:00pm: robert mateo diago, Willie Baronet, and Cristella Medrano will discuss their current exhibition, home•less•bound.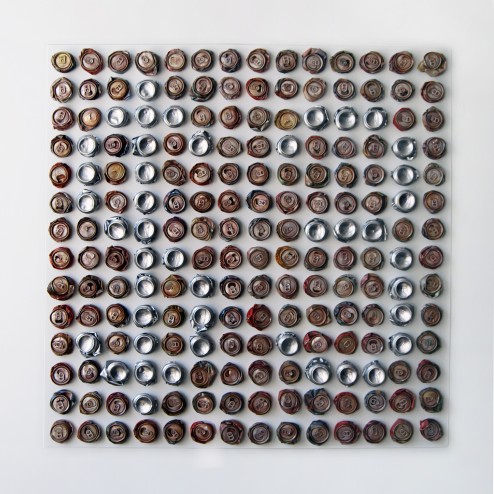 The MAC is pleased to present home•less•bound, an exhibition by robert mateo diago with Willie Baronet and Cristella Medrano. Using a series of installations, sculpture and photography, r mateo diago, Baronet and Medrano create a comfortable environment to investigate our ingrained or inherit perceptions toward the homeless. These artists dig beyond surface ideas to initiate larger conversations about community, indifference and the important issue of homelessness.
home•less•bound includes a number of audience participatory pieces. r mateo diago presents his personal artist notebook, available to the public through a silent auction that will continue at The MAC through the afternoon of the art talk. This notebook documents r mateo diago's creative process and exhibition planning of home•less•bound. The exhibition also includes an installation of paper mache homes displayed on the floor of the Square Gallery. These homes are available for purchase and may be taken home at that time. Visitors who purchase a paper mache home become part of this interactive performance piece. The steady disappearance of the paper mache homes over the course of the exhibition signifies the lack of suitable housing available to individuals living in poverty.
A portion of sales from home•less•bound will benefit S.A.F.E.
Learn more about their work to keep youth and young adults from becoming
homeless.
FREE AND OPEN TO THE PUBLIC